SOCIAL ISSUES
NEPAL – MANASLU AID PROJECT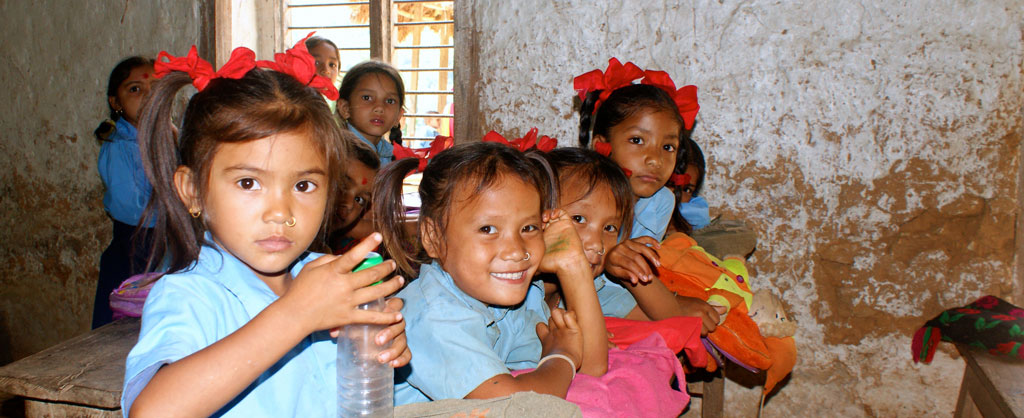 Giving children the childhood they deserve!

On April 25th, 2015, a devastating 7.8 magnitude earthquake struck Nepal – with the result that thousands of people died and millions of others lost their homes, their possessions and their livelihood. Kurt Lugger, one of the founders of ATT GmbH, happened to be on holiday in Nepal during this time. After the first big shock and together with eight young Nepalese, he immediately set out towards the epicenter of the quake and set the foundations for an emergency aid operation.
CALL FOR DONATIONS

After helping affected families on site around the region of Soti Kohla (epicenter), Kurt Lugger started a donation campaign in Austria to keep supporting those people. ATT GmbH acted and acts as the technical operator and project manager and bears all administrative and management costs for this campaign. Therefore, it is our responsibility to ensure that all donations are received by those who need them the most.
STEP 1: EMERGENCY AID

After the first big shock, there were severe aftershocks that made it very difficult to reach people in outlying areas. Nonetheless, our team made the decision to persevere with the rescue operation and managed to provide the local population in and around Soti Kohla, Gorkha District, with medication and the following foods:
19.500 kg rice 700 kg rice flakes 650 kg sugar 620 kg salt 320 kg lentils 320 kg soya 30 kg tea 4.600 packages of noodles 470 l oil
STEP 2: PROGRESS

In the following steps the focus was put on sustainable aid and development assistance. In this concern we feel very strongly about the children of Nepal, as some of them were particularly hard-hit by this catastrophe. We see education as their only way out of this tragic situation, which is why we decided to commence with the reconstruction of schools. In total we managed to reconstruct 3 buildings including sanitary facilities in two different rural villages, where more than 330 Nepali girls and boys can now attend their classes in comfortable and appropriate classrooms.
School 1: Saunitari Primary School, Syangja District

The classes of the Saunitari Primary School had to be held outside for weeks, because the walls of the school building had either collapsed immediately or were severely damaged by the earthquake. As a result, the quality of the teaching suffered tremendously. On the one hand, there were several classes located immediately next to each other and on the other hand, in case of bad weather conditions, teaching under a tarpaulin was almost impossible. Stones collected from the river were used as the major raw material to rebuild the walls. Fortunately, the Nepalese government donated one big tree, out of which windows, doors, the roof structure and school furniture were built. All materials had to be processed manually, as Saunitari has never been connected to the local electricity grid and probably won't be in the near future.
School 2: Shree Nar Buddhi Primary School, Gorkha District

After a bit more than 6 months, we managed to relocate school lessons in this rural village back inside a proper building.
The entire transportation of materials was accomplished by means of mules, with each mule being able to carry material of up to 60kg at a time. The way from the valley up to the mountain village (and back) took a bit more than 5 hours walking time. The total quantity of transported material amounted to:
80 tonnes of sand 80 tonnes of stones 25 tonnes of cement Wood for school furniture, windows and doors
Through the completion of these 3 school buildings the local villagers could gain a little hope in their hearts. Nonetheless, the glimpse of the future for many Nepali girls and boys remains uncertain. This is why, we hope to continue this great project for the foreseeable future.

Dhanyabad!
DANKE!
Thank You!
PARTNERS & SPONSORS

Here you can find a list of all partners, friends and companies who in an honorary capacity and/or by means of donations, contributed to the successful realization of these projects. Your support and the confidence you place in us is our greatest honour! THANK YOU!